Buildings
Christy/Cobb, provides design services for many types of buildings including; educational, residential, medical, industrial, municipal and church facilities.
University of Alabama at Birmingham Football Operations Complex
Birmingham, Alabama
Christy/Cobb provided the structural design for the new two-story 46,154 square foot football operations facility, foundation for the 85,000 square foot practice facility and miscellaneous ancillary structures. The operations facility will include coach and coaching staff offices, auditorium, player treatment, conference rooms, locker room, weight room, laundry and equipment storage.
Birmingham-Southern College Lakeview Residence Halls
Birmingham, Alabama
Christy/Cobb performed the structural design for two four-story residence halls. With a combined square footage of 65,300, these residence halls house up to 167 students. These brick veneered structures are located on a steeply sloping site and are composed of pre-engineered roof trusses, three stories of wood framing, CMU basement walls and slabs on grade. The project is LEED certificatied by the Green Building Council.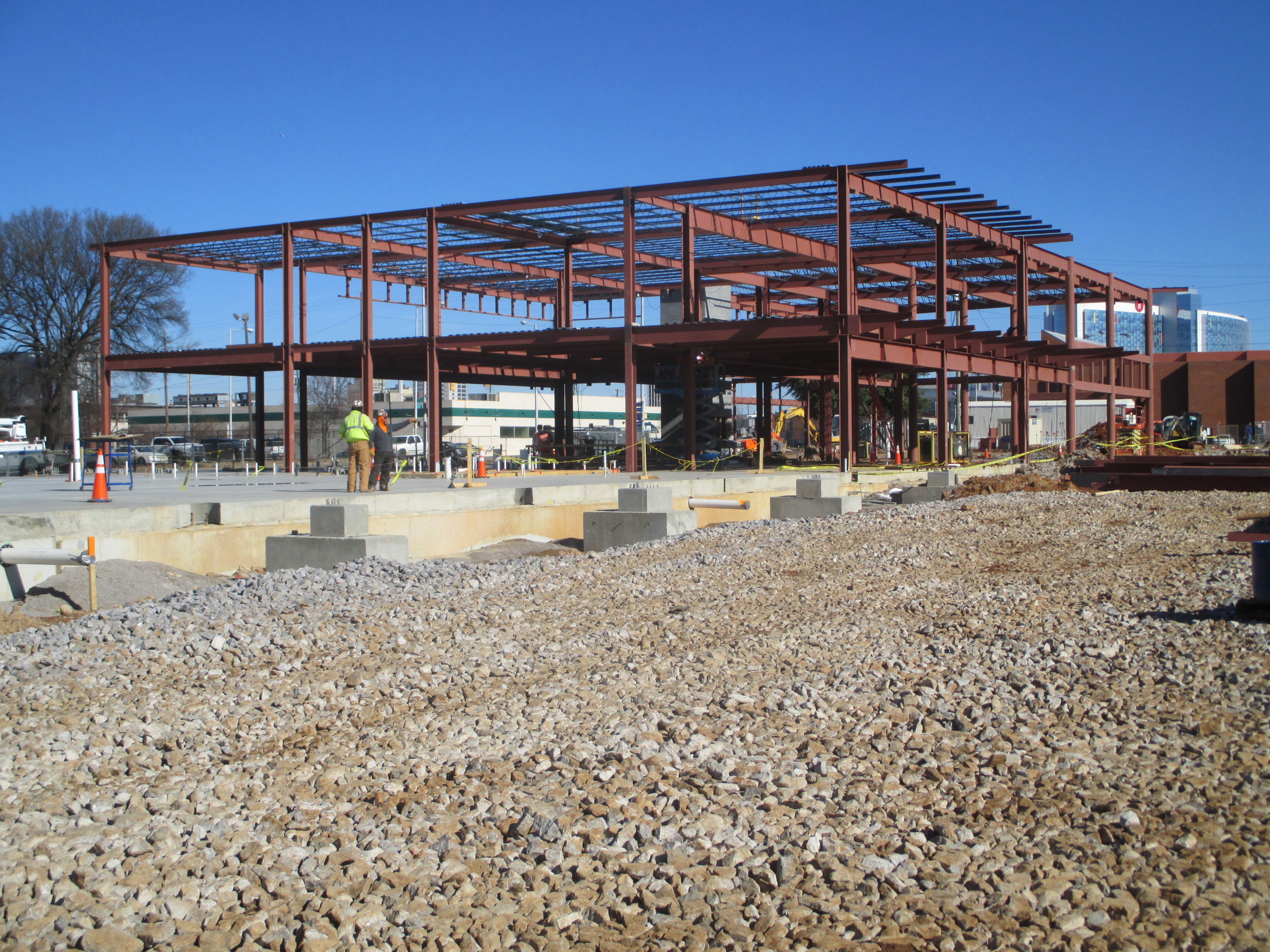 University of Alabama at Birmingham Central Utilities Plants 1, 3 & 5
Birmingham, Alabama
Christy/Cobb has worked with the staff of the Central Utilities Plants on new facilities along with alterations, additions and repairs. At Plant 1 Christy/Cobb provided the structural engineering and construction phase services for the Carrier chiller replacement project, including new roof top cooling towers, expansion of the cooling tower service platforms and service monorail system. Christy/Cobb has also provided structural engineering for multiple upgrades to the plant consisting of roof top cooling tower replacements and expansions to the service platforms and service monorails.
At Plant 3, Christy/Cobb provided design and construction phase structural engineering services for the north expansion of the building to accommodate two 2,000 ton chillers, four roof mounted cooling towers and a 10 ton bridge crane.
Christy/Cobb also provided design and construction phase structural engineering services for Central Utilities Plant 5 that currently houses two 4,000 ton chillers with an ultimate plant capacity of 16,000 tons. The facility includes two roof mounted cooling towers, each with four cells, and two 10 ton bridge cranes in addition to administrative areas. More recently, the firm has provided structural design of the manholes for the new steam distribution system and the structural modifications required for the piping to traverse the buildings.
UAB - Lister Hill Library Addition and Renovation
Birmingham, Alabama
Christy/Cobb was responsible for the structural design of a 105,000 square foot medical library addition and renovation. The structure is a seven story composite steel framed expansion supported on deep foundations which connects to the existing structure at five of the lower levels. The design was complicated by many factors which included underground utility tunnels, a complex curved building facade and exterior plaza areas which cantilever to connect with existing pedestrian walkways.